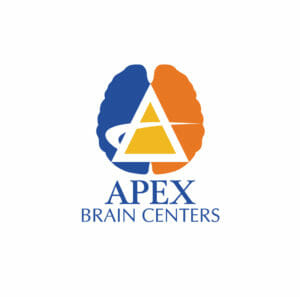 While one of the biggest buzzwords in the learning and behavioral disorder treatment arena, among others, is 'Intensive'; there are numerous takes on this seemingly simple term.  For some it conjures up images of multiple treatment modalities being delivered concurrently; and for others, one modality delivered at a very high frequency and/or duration.  With regard to duration of care, some may consider 3 times per week as being intensive, and others may feel nothing less than 2-3 times per day should be labeled as intensive.
At Apex Brain Centers, we focus on a 'Brain Intensive' approach towards a host of learning and behavioral concerns, as well as TBI and human performance.  Our definition of 'Brain Intensive' is delivering multiple research-based brain training modalities (both hi and low tech) over short periods of time (1-2 weeks) at a high frequency (average of 3 times per day) with absolute respect paid to 'neurological fatigue'.  These protocols are directed by, and neurological fatigue measured by, objective testing data (i.e. neurological examination, electrodiagnostic testing, autonomic monitoring, etc.), as well as subjective feedback.
The foundation of our methodology, as in many programs, is the concept of neuroplasticity – the brain's ability to change and grow (for better or worse) dependent upon the environment in which it is kept.  The key difference, in addition to the high frequency/high intensity delivery model, with our approach is the ability to deliver sensory feedback (i.e. auditory, somatosensory, visual, olfactory, etc.) specific for the neurological deficit/s uncovered by examination and testing to correct the underlying brain dysfunction.  Research supports the fact that most, if not all, learning and behavioral challenges can be looked at as aberrations in hemispheric symmetry, lateralization and integration, as well as disconnection and hypo/hyper functioning in and between the various lobes of the brain.  Working within the context of neuroplasticity, we understand there are 3 critical components with regard to creating positive plastic changes within the brain: the frequency and intensity of the sensory experience, and fuel delivery (i.e. metabolic functions).  Given the brain is a sensory-driven entity, delivering protocols specifically for the neurological deficit/s identified at a heightened frequency and intensity, while addressing challenges in metabolic function (i.e. poor diet, poor oxygenation, disease states, etc.), allows for more successful client outcomes.
Our strategy complements the wonderful world of residential and intensive outpatient programs, wilderness programs and transitional living facilities as we have observed time and time again over the years that improving and/or fixing the specific underlying brain dysfunction allows for more successful outcomes with behavioral modification, counseling, education; and nearly any other treatment, educational, or re-integration modality the client will partake in, if any.