What is Neurofeedback and QEEG?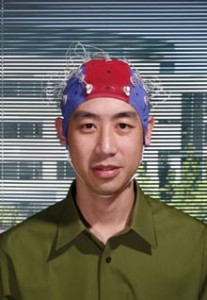 While it is just one of a number of potentially life-changing interventions in our 'Brain Intensive' training program here at Apex Brain Centers, it is important to take a moment to further describe what neurofeedback (NFB) and quantitative EEG (qEEG) are as many are unfamiliar with either one or both, although though they have been around for quite some time and are deeply rooted in the scientific literature.
Let's take a trip…  Think of a qEEG as the map that is needed to get you to your destination and the NFB as the vehicle that will get you there.  The destination itself could be the ability to focus and concentrate better, sleep better, wake better, relax better, listen better, talk better, react better, move better, perform better in academics, athletics and the arts, feel less pain, reduce dependence on alcohol, drugs and food, and, in many cases, simply to feel better.
A qEEG (the map) is in fact referred to as a brain map as it is the very tool that is used to guide the provider and client alike through a course of training to improve a multitude of brain functions and abilities.  Brain maps are an extension of the common EEG tests that are utilized to measure specific brain waves in individuals that have a history of seizures, brain injury, sleep disorders, behavioral problems and more.  The EEG is data from the brain that is recorded from electrodes places at precise locations on the head, the various brain waves having precise physical measurements associated with them.  This data is then run through a variety of sophisticated computer software programs and normative databases, which the individual's brain waves are compared to and a brain map created…hence, the qEEG.  As your GPS might have several maps for you to choose from when you determine where you want to go on a road trip, the various brain maps obtained by different databases and software systems will likely differ as well.  It is the clinical wisdom of your provider, coupled with a reliable map, that will ensure you are well equipped to get you to your destination in the timeliest manner with the least amount of detours along the way.  Of course, there is also the vehicle to consider…
As with cars, there are many types of NFB (the vehicle) with the level of sophistication and advanced applications and features ever-changing; exponentially in the recent past as with any other technology.  NFB, in nutshell, is a form of biofeedback that uses the above-mentioned electrical brain recordings to take the client through a process of brain self-regulation.  The feedback used to train the brain can be in the form of sounds, visual demonstrations, video games, movies and more whose performance is directly impacted by the real-time brain waves emitted by the client.  The more the client's brain waves fall within the parameters prescribed by the clinician in the training software, the better the performance of the vehicle and driver (client), and the faster and more efficiently the client will arrive at their destination.  It is the constant positive reinforcement of the target brain wave ranges over the duration of NFB training that will ensure the greatest amount of plastic change within the brain and less reliance on the maps to tell it how to get to its desired location.  This is indeed hi-tech learning at its finest!
As suggested above, the destination can vary widely from individual to individual, although the process and routes taken are often quite similar in nature.  The key to a successful journey again is having the appropriate map and vehicle to arrive at your preferred destination; and having this coordinated by a clinician aptly educated and qualified to supervise and coordinate this endeavor.  At Apex Brain Centers we utilize Brainmaster Technologies qEEG and NFB equipment and software that is FDA approved and suited for research in both arenas.  We would use nothing but the best map and vehicle, coupled with a rich understanding of the human brain, to get you to your destination!
Call us at 828.708.5274 to learn more about this exciting technology and how it can help you and your loved ones.
Tags: add, ADHD, adult ADHD, alternative therapies, behavioral disorders, brain, brain health, complementary therapies, eating disorders, functional neurology, human performance, learning disabilities, neurofeedback, neuroplasticity, OCD, plasticity, PTSD, QEEG, TBI
Trackback from your site.