On Demand: Your Free Daily Dose of Brain Goodness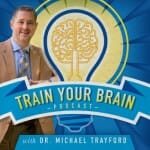 Optimal brain health is not something you achieve overnight.
It is the culmination of the vast number of decisions you make on a daily basis; week after week, month after month, and year after year.
The choices you make today, and every day, will determine how your greatest asset will serve you at any stage of life!
Due to the ever-growing demand for information in this 21st century, and the lightning speed at which it is expected, we are often asked by folks if we have resources to teach them how to 'Build Better Brains'.
In the absence of a comprehensive Brain Training program, and, in addition to it. It is the small things you do every single day that will dictate how well your brain and body functions well into your golden years. There is no quick fix. I repeat, there is no quick fix! While there are always the unforeseen circumstances that cause our health to decline, our brain and body health is largely well within our control.
Due to this demand for information, and realizing more and more that many folks are truly beginning to care about, and for, their brains; I have launched the 'Train Your Brain Podcast with Dr. Michael Trayford'. This podcast was designed to deliver practical, everyday tips for building the best brain possible. Some will be familiar and some brand new, although it is the routine application of these tips that will help insulate you from one of the greatest fears of our time – that of a declining brain!
The daily tips will cover evidence-based topics and applications in the areas of physical, cognitive, metabolic, and lifestyle health; all of which impact and dictate the effectiveness of your greatest asset. I hope you will join us, and join in the conversation as we will be taking listener calls and questions. Exploring popular topics in greater detail. Conducting interviews, and putting listener ideas into action as the series progresses.
So, whether you're dealing with neurological conditions such as brain injury (TBI). Concussion, ADHD, dementia, memory loss, anxiety, depression, MS, Parkinson's, PTSD, addiction, and more; wanting to elevate performance in sports, academics and business; or simply looking to sharpen your mind and prevent or delay cognitive decline – this podcast is for YOU!
You can listen in daily at www.TrainYourBrainPodcast.com and/or subscribe on iTunes by searching for the Train Your Brain Podcast with Dr. Michael Trayford. See you on the air!
Find Out if Brain Rehabilitation Can Help
Get your questions answered and understand treatment options by one of our board-certified physicians with extensive functional neurology experience.
Consultations are free, 15-minute phone calls, scheduled Monday through Friday.
The Obesity and Disability Connection Disability and obesity are often considered two separate ...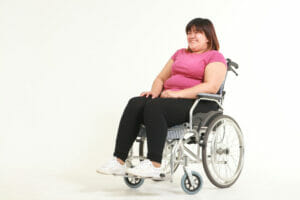 The Obesity and Disability Connection Disability and obesity are often considered two separate issues, but they are actually ...
Schedule a free, confidential consultation with one of our board-certified physicians.