That's right, it's estimated that stress-related issues cost American businesses an astounding $300 billion a year!
It's not hard to imagine that jobs such as firefighters and police officers involve a lot of stress. In fact, according to a survey of the most stressful jobs conducted by CareerCast.com these two noble professions rank #3 and #9 respectively. But some other jobs on the list might surprise you.
 Here they are in order:
Enlisted military personnel
Military General (yep, the bosses get stressed out too)
Firefighter
Airline Pilot
Event Coordinator (Really? Well, yes, I suppose  can see that.)
Public Relations Executive (They don't call it 'Crisis Management' for nothing)
Senior Corporate Executive (and you thought it was all big pay checks and corporate jets…)
Newspaper Reporter
Police Officer
Taxi Driver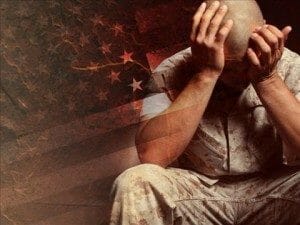 With this in mind, it's worth looking around your own company or organization and asking yourself, what jobs tend to be more stressful. The answer may not be as obvious as you think. How about the limousine driver at a Fortune 500 company  (he just sits behind a wheel and drives, right?) who was so nervous about possibly selecting the wrong route and getting lost or stuck in traffic with the CEO in the back seat that one day he suffered what he thought was a heart attack (it was a stress disorder). Or the convenience store clerk who was so terrified about the possibility of being robbed at gunpoint that he went five nights without sleep, then attempted to commit suicide.
Extreme cases?
Possibly.
But the point is that it's not always easy to predict which individuals in what positions will be affected by stress. How about the marketing manager faced with a tight deadline for a million dollar ad in a national magazine, or the IT manager whose company website has been hacked?
The fact is that we can't possibly predict who in our organization may be a victim of stress, and how he or she might react, but what we can do is provide a resource they can use to manage that stress.
We're APEX Brain Centers, and that's what we do. 
We provide an evidence-based stress management program that begins by assessing the problem, sets goals for improvement, then measures the progress toward that goal. It's very objective, highly cost-effective, and most importantly, it works!
You may not have enlisted military personnel or airline pilots on your payroll, but you almost certainly have people who would identify with limousine drivers or convenience store clerks. We really can help!
Find Out if Brain Rehabilitation Can Help
Get your questions answered and understand treatment options by one of our board-certified physicians with extensive functional neurology experience.
Consultations are free, 15-minute phone calls, scheduled Monday through Friday.
The Obesity and Disability Connection Disability and obesity are often considered two separate ...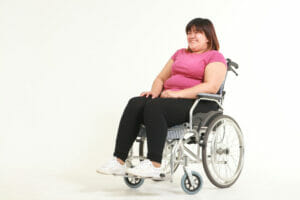 The Obesity and Disability Connection Disability and obesity are often considered two separate issues, but they are actually ...
Schedule a free, confidential consultation with one of our board-certified physicians.