Optimize Brain Performance for Sports, Career, and More!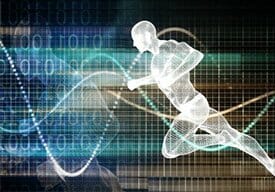 Whether you are a weekend warrior or an accomplished professional athlete, a local festival singer or stadium sellout musician, a warehouse stock-person or CEO of a large company, struggling to take your GED or have multiple Ph.D.'s; how your brain works determine how well you perform. And how well you perform determines how far your abilities will take you.
At Apex Brain Centers we recognize that peak performers use their brains' resources quite differently than the average performer. Particularly resources involved with timing, coordination, focus, and attention.  We also understand that both average and peak performers can continuously elevate their level of brain and body performance in these and other areas. To a significant degree given the right circumstances.
Our combination of both Hi and Low-Tech brain assessments and training methods, coupled with metabolic counseling to address fuel delivery to your body's most important asset (your brain), will allow us to monitor and assist you in improving what is considering by many to be the most important aspect of peak performance; brain function.  Our assessments will reveal deviations from 'normal' brain function that in most cases can be improving and even corrected. Allowing for your individual talents to be magnified.
If you are taking high school tests or college entrance exams, running a Fortune 500 company. Dancing in a local theater production, riding in the Tour de France. Or simply wanting to improve upon the intellectual and physical talents you have been given…Apex Brain Centers can help!
Please contact us here to set up a free consultation to discuss the possibility of admission to our revolutionary research-based 'Brain Intensive' training program.
Find Out if Brain Rehabilitation Can Help
Get your questions answered and understand treatment options by one of our board-certified physicians with extensive functional neurology experience.
Consultations are free, 15-minute phone calls, scheduled Monday through Friday.
The Obesity and Disability Connection Disability and obesity are often considered two separate ...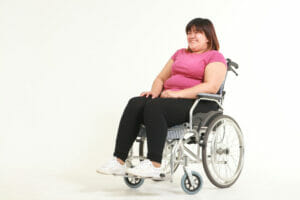 The Obesity and Disability Connection Disability and obesity are often considered two separate issues, but they are actually ...
Schedule a free, confidential consultation with one of our board-certified physicians.