Neurologically speaking, Obsessive Compulsive Disorder (OCD) is hyper-connectivity between regions of the brain that triggers fear and obsessive thoughts, resulting in compulsive behaviors in an attempt to manage anxiety. OCD affects the brain in different ways. Symptoms vary, but in each case, the obsessive behaviors get in the way of everyday life. Medication is one option for treating OCD, but it's not effective for everyone and it can have unpleasant side effects.
Fortunately, at APEX there's another way.
We provide hope to those seeking drug-free strategies to treat anxiety disorders like OCD, through targeted Brain Training that's highly customized for each and every one of our clients.
What is Brain Training?
Brain training is the process of training your brain to improve cognitive and physical functioning. With neurofeedback, we can retrain the areas of the brain that are associating with emotional reactivity and control. Neurofeedback gives the brain direct feedback on how well it is working, and through this feedback, the brain can regulate itself better, and reduce the symptoms of brain dysregulation that occur with OCD. Through multiple training sessions, the brain learns to work better without feedback, leading to permanent changes and benefits. In combination with nutrition, the Interactive Metronome (IM), and other brain training programs, we can help fix the specific underlying brain dysfunction to allow for behavioral modifications and successful outcomes.
Brain training and neurofeedback is not only effective for treating patients with OCD, but it's effective for treating a range of brain disorders.
Learn more about who benefits from Brian Training.
How Does Brain Training for OCD Work?
As an individual, you are unique, and so is your brain. At APEX, we use a multi-system approach to learn how your brain functions so that we can deliver the best training modalities to provide solutions. Brain Training Programs include neurofeedback, nutrition, Interactive Metronome (IM), and more. All of which can be used in combination to help clients with OCD shift from compulsive. Unhealthy responses towards positive, healthy thoughts and behaviors.
We begin by taking a thorough history to start the discovery process. Through qEEG testing we can "map" your brain to see how it reacts and functions under different conditions. Everybody is different, and when it comes to OCD, symptoms show up in different ways. This is why we always customize our training based on the specific needs of the individual.
Ready to learn more about how we can help you or a loved one overcome OCD? Contact us at 828.708.5274 to schedule an appointment and see how we can help.
Find Out if Brain Rehabilitation Can Help
Get your questions answered and understand treatment options by one of our board-certified physicians with extensive functional neurology experience.
Consultations are free, 15-minute phone calls, scheduled Monday through Friday.
The Obesity and Disability Connection Disability and obesity are often considered two separate ...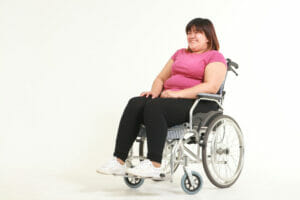 The Obesity and Disability Connection Disability and obesity are often considered two separate issues, but they are actually ...
Schedule a free, confidential consultation with one of our board-certified physicians.