EEG is the abbreviation for electroencephalography, a test used to measure the electrical activity of the brain. It can help doctors diagnose conditions such as seizures, tumors, and head injuries. EEGs are typically performed in a hospital or clinic setting.
qEEG is a more recent development in brain mapping that uses quantitative analysis to produce a map of the brain's electrical activity. This can help to identify patterns that may be associated with neurological disorders. qEEG is often used in combination with other tests, such as MRI or CT scans.
The difference between EEG and qEEG lies in the q. A standard electroencephalogram (EEG) records electrical activity or brainwaves that are representative of underlying cortical brain activity. A quantitative EEG (qEEG) applies sophisticated mathematical and statistical analysis to these brainwaves and compares them to age and gender controls.
Databases were compiled from the EEGs of individuals with no known brain dysfunction. Both the EEG and qEEG give us valuable information about real-time function within the brain at the time of evaluation. The qEEG process allows providers like APEX Brain Centers to create a brain map through this combination of precise measurement and quantitative comparison.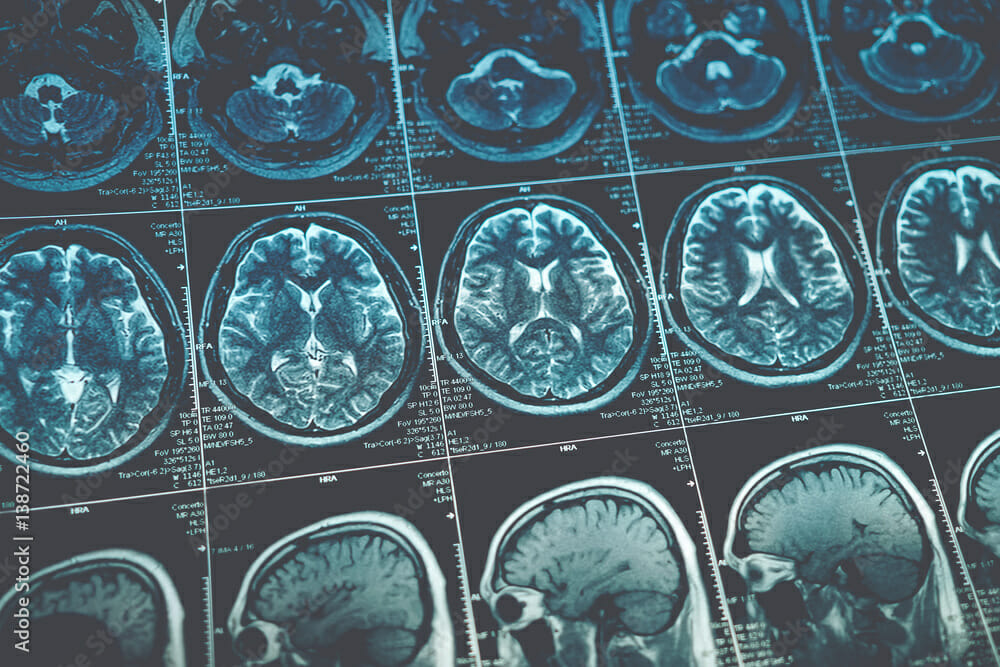 How can qEEG help you improve brain function?
A qEEG is an essential diagnostic element of a comprehensive clinical review. This allows the brain to understand cortical electric activity in the brain. This information can reveal how brain cells communicate. qEEG provides information that can help both inform and track the progress of the treatment. More broadly, it can help understand the brain function.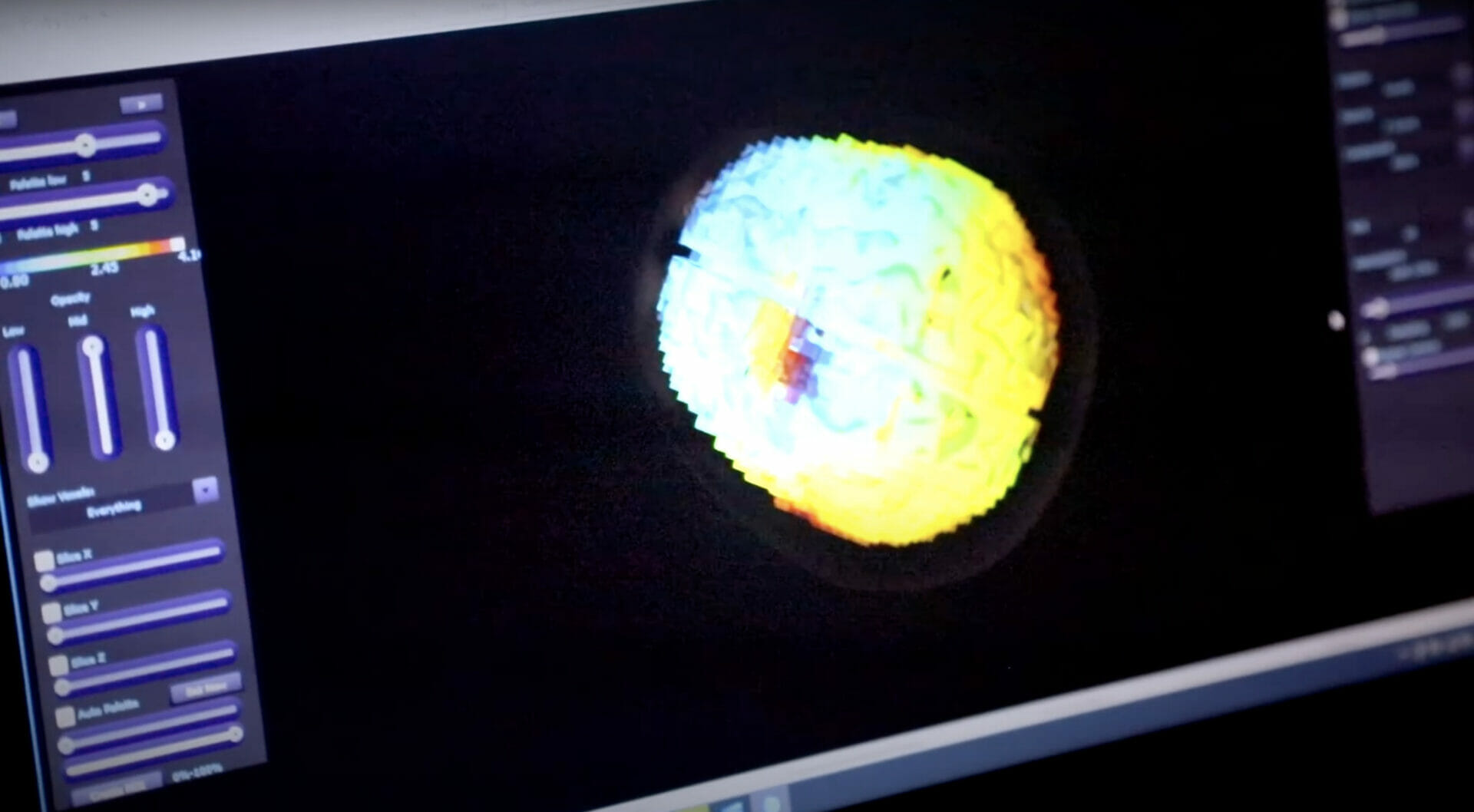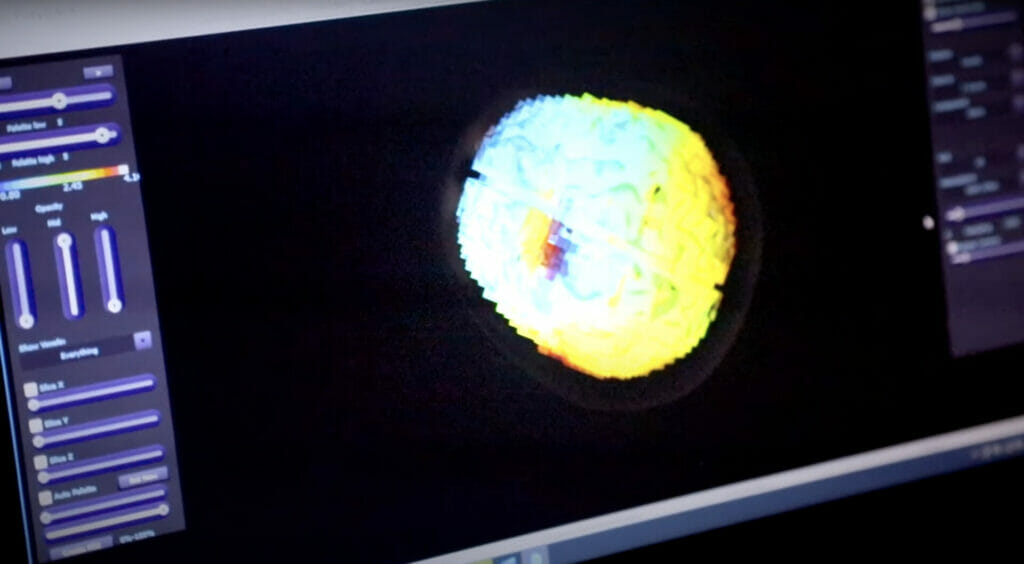 qEEG brain maps and brain waves
Maps are critical when it comes to getting folks to their desired destination. The same is true with brain maps. qEEG brain mapping allows providers like APEX Brain Centers to identify patterns of dysfunction that are often consistent with varying disorders of the brain, such as learning and behavioral issues, emotional disorders, brain injury, and many others.
Quantitative EEG is the map used to guide individuals through their journey of improving brainwave activity and correcting dysfunctional patterns step-by-step. At APEX, we use brain mapping to specifically direct brain training modalities such as Neurofeedback and transcranial magnetic stimulation. These are the vehicles that will get you where you want to go in cases of brain-based disorders.
Brain maps also allow us to fine-tune normally functioning brains for those interested in peak performance training.
Brain waves are the electrical impulses that allow your brain to communicate with the rest of your body. The type and strength of these waves can be measured by quantitative electroencephalography, which is a map of your brain's electrical activity. This brain mapping can be used to diagnose and treat various conditions.
5 types of brain wave patterns
Your mind is the strongest electromagnetic generator on earth. The brain works by utilizing electrical and neurotransmitters. Electric energy (a flow of charges) moves through our body constantly, but where does electricity come from? Neurons communicate via electrical signals, and when millions of neurons communicate between them, they can produce synchronized electrical pulses, also called brain waves. Brain wave patterns exist in five different forms: delta, theta, alpha, beta, and gamma.
Delta waves are the slowest brain waves, with a frequency of fewer than four cycles per second (hertz)

Theta waves are faster than delta waves, with a frequency between 4-8 hertz.

Alpha Waves have a frequency range of 8-12 hertz

Beta ranges 12-30 hertz

Gamma Waves are fastest with frequencies greater than 30 hertz. 
These four types of brain wave patterns represent different states of consciousness, which correspond to four stages of sleep: NREM1 – Stage 1, NREM2 – Stage 2, REM sleep – Stage 3, and deep sleep. Each stage is characterized by specific electrophysiological characteristics such as the type and frequency of brain waves during that stage. For example, alpha waves predominate during the awake state while beta activity predominates during focused attention tasks or mental processing tasks.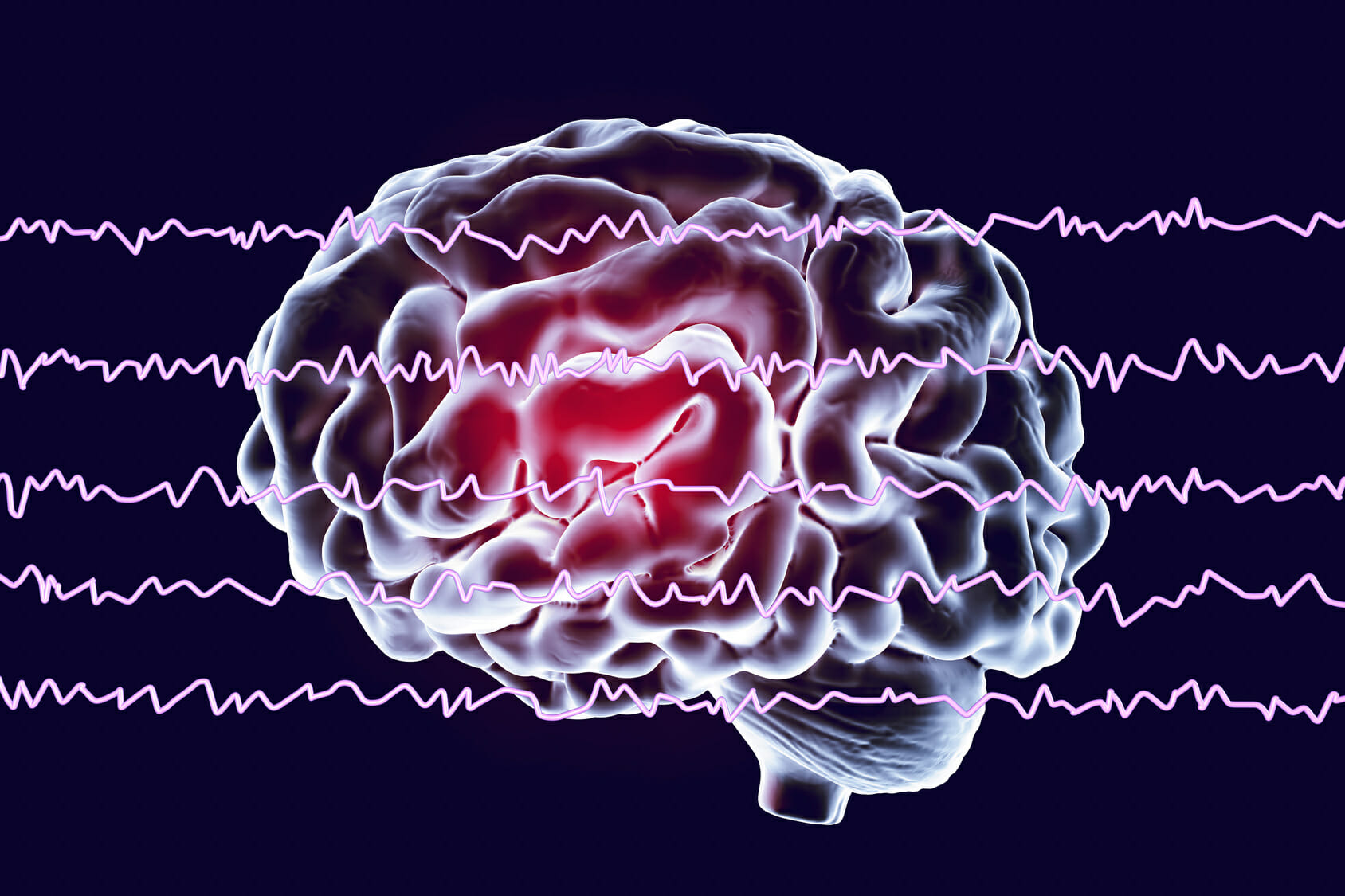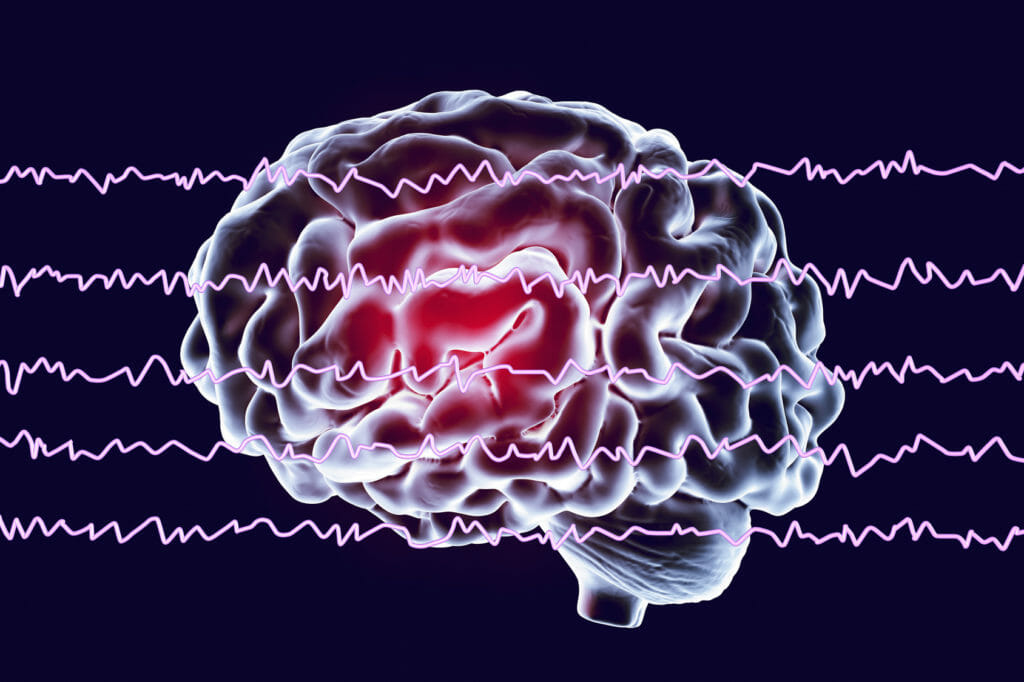 What research shows about qEEG brain mapping?
There are literally a thousand scientific and clinical studies available about quantitative EEG for various clinical conditions, like memory disorders, anxiety disorders, PTSD/ADHD, and processing problems for autism. There have been many studies on brainwave underactivity in kids with ADD/ADHD. ADD/ADHD children with slow brainwave activity in their front brains were progressively worsening when they were attempting to concentrate.
After just a few sessions of neurofeedback, those kids improved their brainwave activity, and symptoms were lessened. The studies also showed that this effect lasted months after the treatment was completed.
In one study, researchers used quantitative electroencephalography to differentiate between Alzheimer's patients and healthy control subjects. They found that the Alzheimer's group had significantly more theta waves and fewer alpha waves than the control group. This suggests that qEEG could potentially be used as a biomarker for Alzheimer's disease.
In another study, researchers looked at how well qEEG predicts which children will respond to medication for ADHD. They found that brain maps were able to correctly identify 80% of the kids who would respond to medication.
There are many other studies that have found qEEG to be a valuable tool in the diagnosis and treatment of various conditions. The bottom line is that qEEG is a well-validated, research-supported method for assessing brain function.
How can clients prepare for qEEG sessions?
The typical quantitative electroencephalography/brain mapping procedure takes approximately one hour without any delays. The qEEG session is noninvasive and requires sitting on a comfortable chair. The cap on the head is attached with an ear clip on each headpiece. To achieve maximum results:
Do not drink any coffee, tea or other caffeinated beverages on the day of testing.

Do not smoke tobacco products for at least 2 hours before the session.

Avoid eating a large meal for at least 2 hours before the session.

Wear comfortable clothing that does not have metal fasteners.

For hair longer than shoulder length, please bring a comb or brush to the session.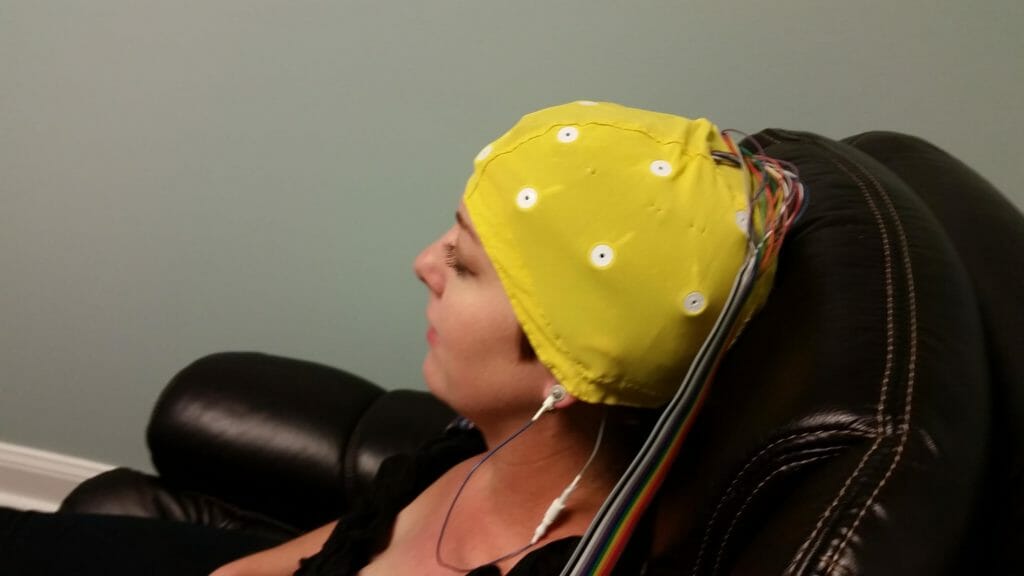 What should I expect during the qEEG sessions?
During the quantitative electroencephalography session, you will be asked to sit in a comfortable chair and relax with your eyes closed while the sensors collect data from your brain. The qEEG cap is connected to a computer, which will record your brainwave activity. The entire process usually takes about one hour.
After the qEEG session is complete, the data will be analyzed and a report will be generated. This report will be reviewed with you during a follow-up appointment. The qEEG report will provide valuable information about your brain function and can be used to guide treatment.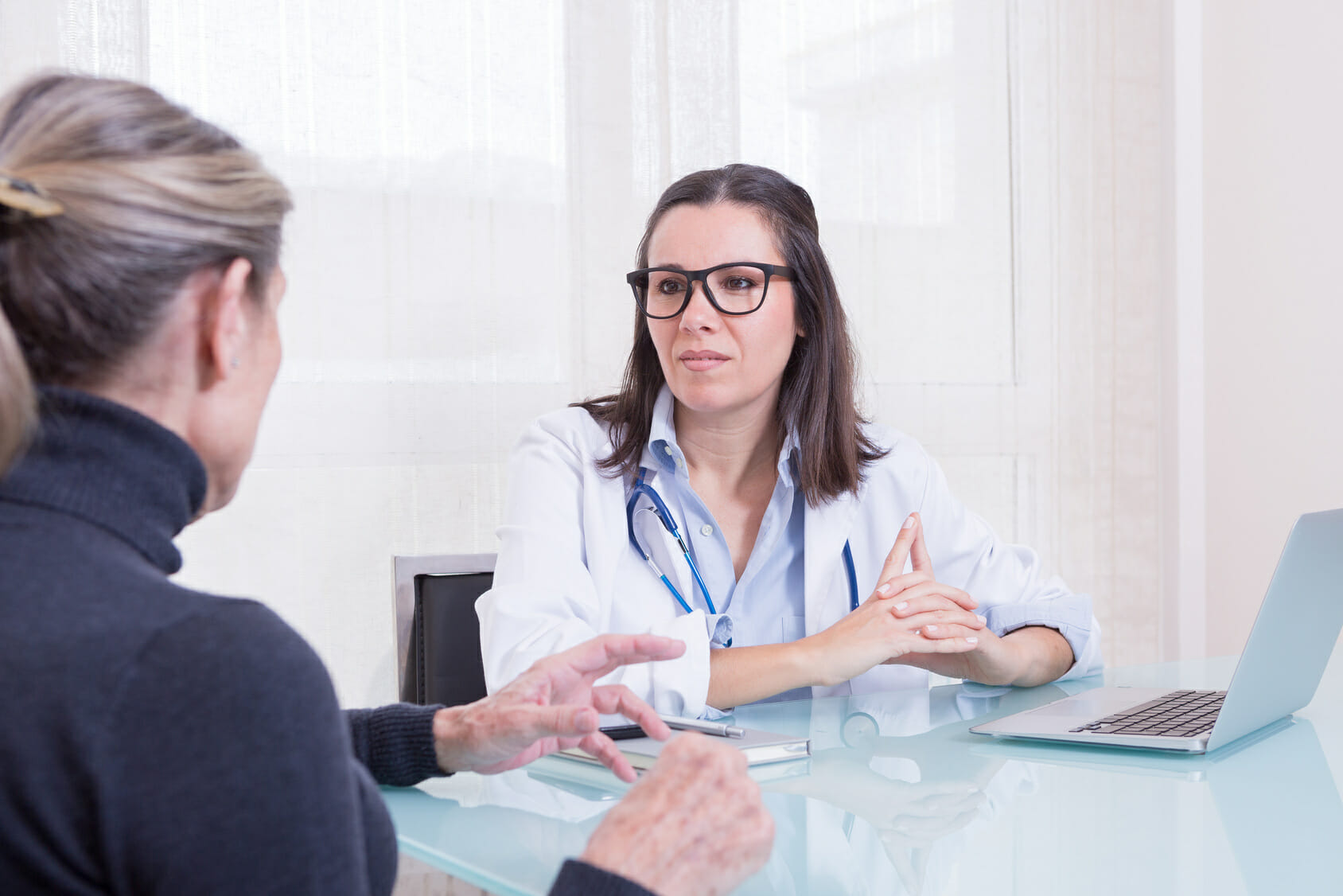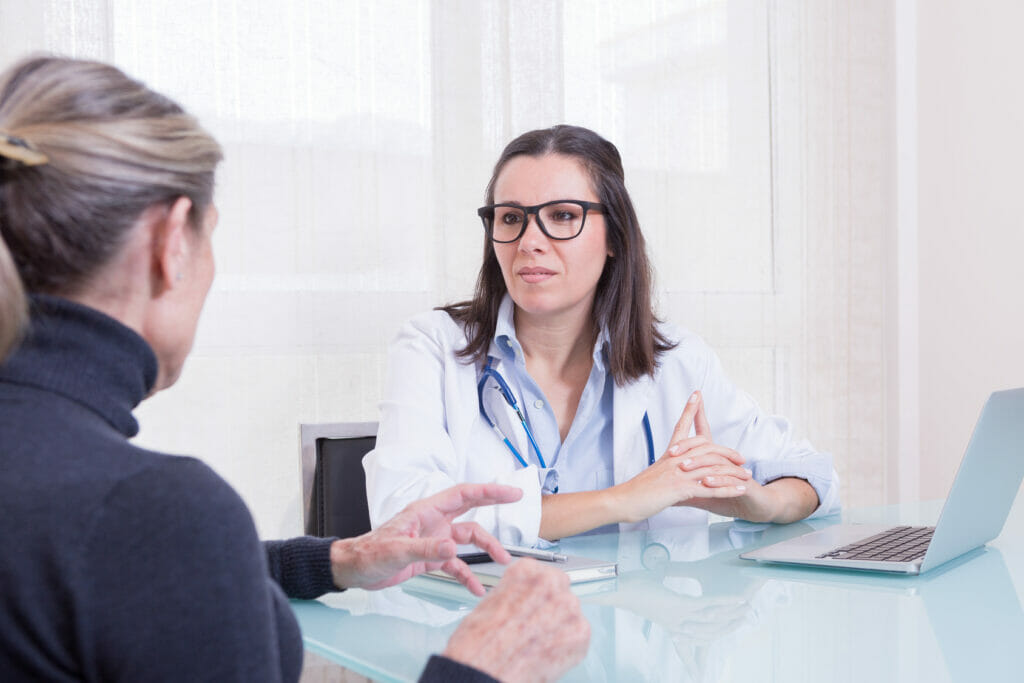 If you are interested in learning more about qEEG or scheduling a session, please contact us by calling (828) 708-5274 or scheduling a free consultation with one of our board certified physicians. We will be happy to answer any of your questions.
Find Out if Brain Rehabilitation Can Help
Get your questions answered and understand treatment options by one of our board-certified physicians with extensive functional neurology experience.
Consultations are free, 15-minute phone calls, scheduled Monday through Friday.
The Obesity and Disability Connection Disability and obesity are often considered two separate ...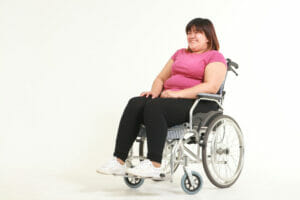 The Obesity and Disability Connection Disability and obesity are often considered two separate issues, but they are actually ...
Schedule a free, confidential consultation with one of our board-certified physicians.