5 Ways to Improve Your Memory – People with memory issues commonly say…
"I'm not as sharp as I used to be."
"I used to be able to…"
"Keep losing things."
"I get lost all the time."
"I can't seem to remember anything."
5 Ways to Improve Your Memory – If any of these sounds like you, you may want to ask yourself: What is your memory worth? Would better memory give you a better quality of life? A way to maintain your independence? A higher level of academic achievement? Or perhaps a greater level of confidence and happiness? If you're looking for ways to improve your memory so that you can retain more information, here are five crucial tips and tools that can help you build a Better Brain, and boost your memory in the process.
1. Improve Your Sleep Quality
As we get older, our brains undergo structural changes that naturally interfere with sleep quality, and reduced sleep quality interferes with memory. One way to slow memory loss in aging adults is to improve sleep quality with regard to the deep sleep phase associated with slow brain wave activity. At APEX, our state-of-the-art neurofeedback training can help you achieve the optimal brain waves during your waking life that in turn can help facilitate deeper, more quality sleep at night.
2. Consume Healthy Fats
All fats are necessary in certain ratios and various types of unsaturated fats have been shown to have a positive effect on brain health and memory. Organic virgin coconut oil, while saturated fat, contains fatty acids that supply energy to the brain and can have a therapeutic effect on brain disorders. Another easy thing you can do right away is add more omega-3 fatty acids to your diet. The omega-3s in fish oil—particularly EPA and DHA—have been shown to help slow the progression of age-related memory loss.
3. Exercise
Moving more isn't just good for your body, it's great for your brain as well. Maintaining an active physical lifestyle has been shown to have mental (cognitive) benefits that can actually help improve your memory. Not only does exercise improve oxygen and nutrient delivery to the body, but also it helps create new cells in the hippocampus (through a process known as neurogenesis), which can help improve cognitive function and memory storage.
4. Manage Stress
The brain's control center for learning and memory is in the hippocampus. When you're feeling on edge, the stress hormone cortisol increases in the hippocampus, which interferes with the ability to encode memory and retrieve information. Over time, chronic elevated cortisol levels due to stress can even result in a smaller hippocampus. Instead of ignoring what's stressing you out, at APEX, we can deliver tools to help you positively manage your stress. So you can improve your ability to create, store, and retrieve memories more effectively.
5. Learn and Play
Challenging yourself mentally creates fresh connections in your brain, which can help generate new cells in the hippocampus. New cells build cognitive reserves that are important for creating new memories and can help protect against memory loss. Timed games and 'brain training' games that improve speed processing can also boost cognitive skills and have a positive effect on memory – 5 Ways to Improve Your Memory!
Learn more about APEX Brain Training to improve memory or contact us.
Find Out if Brain Rehabilitation Can Help
Get your questions answered and understand treatment options by one of our board-certified physicians with extensive functional neurology experience.
Consultations are free, 15-minute phone calls, scheduled Monday through Friday.
The Obesity and Disability Connection Disability and obesity are often considered two separate ...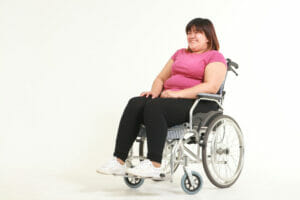 The Obesity and Disability Connection Disability and obesity are often considered two separate issues, but they are actually ...
Schedule a free, confidential consultation with one of our board-certified physicians.