5 Tips to Level Up Your Business Brain – What does it take to get to the top? Persistence, passion, education, goal setting, accountability, flexibility, intuition, creativity, learning from failure, family influence, even what time of the year you are born (according to author Malcolm Gladwell), have all been cited as reasons as to why some are able to achieve the unlimited level of success they desire in business and beyond.
Training your brain??? While this is often omitted on the countless 'Top 10' lists for success that can be uncovered by a quick Google search, it is likely the single most important thing you can do to ensure your brain is functioning at an optimal level and able to generate the much-needed motivation, attention, focus, planning, and other cognitive abilities that will allow you to successfully implement these other critical 'CEO traits' and propel you to the top!
5 Methods of Training and Supporting your Brain for Peak Performance in the Business World:
1. The eyes have it…
We've always been told that 'the eyes are the window to the soul'. I'd like to refine, or re-define, this old adage for our purposes and tell you that 'the eyes are the window to the brain'! Furthermore Fast and slow eye movements, separation of head and eye movements, and starting and stopping eye movements are directly related to your higher cognitive functions. These abilities can be measuring via VNG testing and trained through a host of eye movement exercises specifically tailored to your specific deficits, allowing for a higher level of brain function.
2. Ride the wave…
Training brainwaves for peak performance and business success? Absolutely! The applications of neurofeedback are far-reaching and not just for brain illness anymore. The ability to accurately record and analyze brainwaves through sophisticated qEEG brain mapping will help direct you through a course of brain training that will ensure your brain is more capable of achieving the success it craves.
3. Drop the beat…
I have to have a rhythm to achieve success? Not entirely, although training your brain's timing (temporal processing) through matching body movements to precise sound cues will undoubtedly make your brain function a whole lot better on so many levels. The Interactive Metronome is a brilliant brain training tool that will help you do just that.
4. I think, therefore I am…
Thinking, reasoning, contemplating, and strategizing are a few of your higher executive functions that, if exercised appropriately, will maximize your brain performance and thrust you to new heights. Moreover Brain games, meditation, and specific neurological training exercises based on your needs and diagnostic testing. Will help sharpen your cognitive machine.
5. You are what you eat…
The most obvious, yet the most often overlooked! Our brain requires a steady source of high-quality fuel. To support the never-ending mental and physical processes it engages in. When eating a diet high in processed and refined foods, your brain, simply put. Wastes resources in breaking down these foods to ultimately obtain little benefit. Learn more on metabolic and nutritional therapy. – 5 Tips to Level Up Your Business Brain!
Find Out if Brain Rehabilitation Can Help
Get your questions answered and understand treatment options by one of our board-certified physicians with extensive functional neurology experience.
Consultations are free, 15-minute phone calls, scheduled Monday through Friday.
The Obesity and Disability Connection Disability and obesity are often considered two separate ...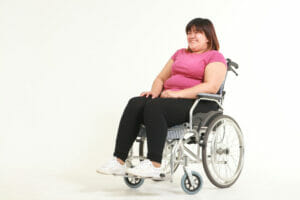 The Obesity and Disability Connection Disability and obesity are often considered two separate issues, but they are actually ...
Schedule a free, confidential consultation with one of our board-certified physicians.