8 Ways to Beat the Summer Brain Drain – Summer break often conjures up images of the beach, going to bed late, sleeping in, camping, and, for those in school, a vacation from books, homework, and tests! While summer is commonly used as a time to recharge, it is not often used as a time to learn. Evidence suggests it should be. In his groundbreaking 2008 book, Outliers: The Story of Success, Malcolm Gladwell masterfully details how those who achieve great success have stacked the cards in their favor. His book illustrates that the amount of time spent doing something directly relates to how successful you become at it. So, while you're enjoying some rays on your body, extra Z's in the morning, and s'mores around the campfire. Here are 8 tips you can use to keep your mind sharp over the summer:
1. Read
– Reading is one of the best ways for you to maintain and grow your brain. The type of reading you do is quite important. Stretch and challenge your brain by choosing books that encourage learning. Learning creates new neural pathways and strengthens existing ones!
2. Learn a new skill
– Summer is the perfect time to sign up for that golf lesson or photography class you always wanted to take. You can learn enough in a few intensive sessions to forge new neural pathways.
3. Get out in nature
– Nature stimulates brain growth and protects the mind from the negative side effects of technology. From controlling cortisol levels and blood pressure to improving focus and attention, nature does a brain good!
4. Take a technology vacation
– Most of us cannot completely escape our tablets, phones, laptops, and TVs, but we can control how much we use them. Technology vacations are just what the doctor ordered. Take breaks from technology for short and long periods of time. Keeping your smartphone and other devices out of your bedroom can lead to improved sleep, cognitive function, communication skills, and job performance.
5. Socialize
– Yes, talking with other human beings face to face, rather than from behind a keypad, can have a profound impact on the way your brain functions. Lack of real social contact can cause the covering of the cells in your brain (myelin) to break down, resulting in problems with nerve conduction.
6. Eat well
– You are what you eat…it doesn't get much simpler than that! When you put poor fuel in your tank (i.e. refined and processed foods) and your brain does not work as well as it should. This is especially common during the summer months. When you fuel your body with nutrient-rich whole foods your brain will thank you for performing at its peak ability.
7. Exercise your brain
– Brain games on computers and mobile devices, crossword puzzles, Sudoku, and board and card games all help to keep your brain sharp. The ability to solve problems, discover patterns, and reach goals are extremely helpful for brain enhancement and the prevention of cognitive decline.
8. Move your body
– If we have no need to move, we have no need for a developed brain. Scientific research conducted over the last several decades has revealed that exercise not only benefits our bodies but our minds as well. Exercise allows for improved fuel delivery to your brain, strengthens connections between nerve cells, and reduces the harmful effects of stress on the brain.
Contact us here at APEX Brain Centers to get more detailed information about how you can train your brain for peak performance this summer – 8 Ways to Beat the Summer Brain Drain!
Find Out if Brain Rehabilitation Can Help
Get your questions answered and understand treatment options by one of our board-certified physicians with extensive functional neurology experience.
Consultations are free, 15-minute phone calls, scheduled Monday through Friday.
The Obesity and Disability Connection Disability and obesity are often considered two separate ...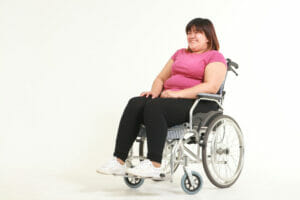 The Obesity and Disability Connection Disability and obesity are often considered two separate issues, but they are actually ...
Schedule a free, confidential consultation with one of our board-certified physicians.