John's ( A Pilot's Success Story )
John is a 66-year-old grandfather and successful businessman from Asheville, NC who counts flying among his favorite hobbies. But he is concerned that his memory is starting to slip. There's no family history of Alzheimer's disease or dementia.
John had a car accident in which the fall he suffered was so serious that his helmet broke. He also admits that he is often dizzy, fatigued, easily angered, and frustrated over his physical and mental limitations.
Intervention for balance and cognitive decline
John underwent comprehensive Brain Training at a frequency of three times per day over five days. His brain function was carefully monitored throughout the training process with the measurement of EEG brainwaves. Vital signs, eye movements, balance, mental and physical timings. More to ensure he was receiving the proper amount of therapy, without exceeding fatigue limits. That might promote worsening of his symptoms as is often the case in more conventional rehabilitation programs.
Understanding the relationship between physical functions such as balance, timing, and eye movements and higher cognitive functions like memory (both major challenges in his case), we implemented the following Brain Training procedures: EEG neurofeedback, Interactive Metronome, vestibular rehabilitation, metabolic/nutritional therapies, eye movement, and neurological rehabilitation, electrical stimulation, breathing exercises, lifestyle changes, and home care therapies.
Outcomes with Brain Training
John reported midway through his five-day training program that he had "one of his best games of tennis". He also said he felt less dizzy and improvements in his mood and memory were noticeable to him and others. "I walk better, talk better and feel better," he said.
Actual measurable, objective improvements recorded with post-intensive diagnostic testing included:
Interactive Metronome (Timing): 14% improvement in timing accuracy and normalization of hyper-anticipatory timing tendency with motor tasks (i.e. becoming more 'in-sync' with a specified reference tone).
Videonystagmography (Eye movements): Significant improvements in numerous aspects of oculomotor functionality including gaze holding, slow and fast eye movements, optokinetic responses, and spontaneous/involuntary eye movements.
Computerized Assessment of Postural Stability (Balance): 24% improvement in balance under the most challenging circumstances (eyes closed on an unstable surface – noted as PSEC on charts below). Near-complete normalization of a hazardous posterior center of pressure (tendency to carry his body or sway to the rear):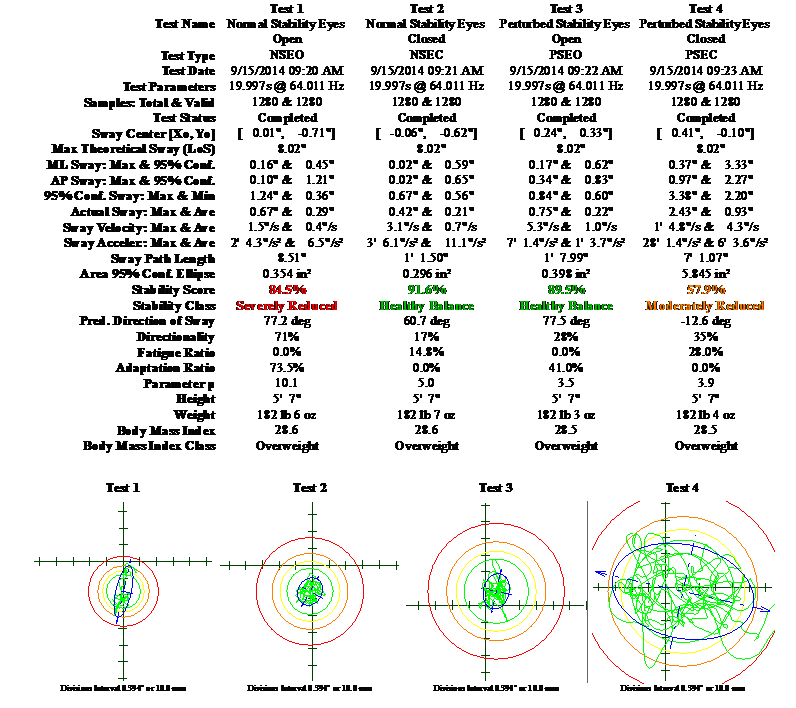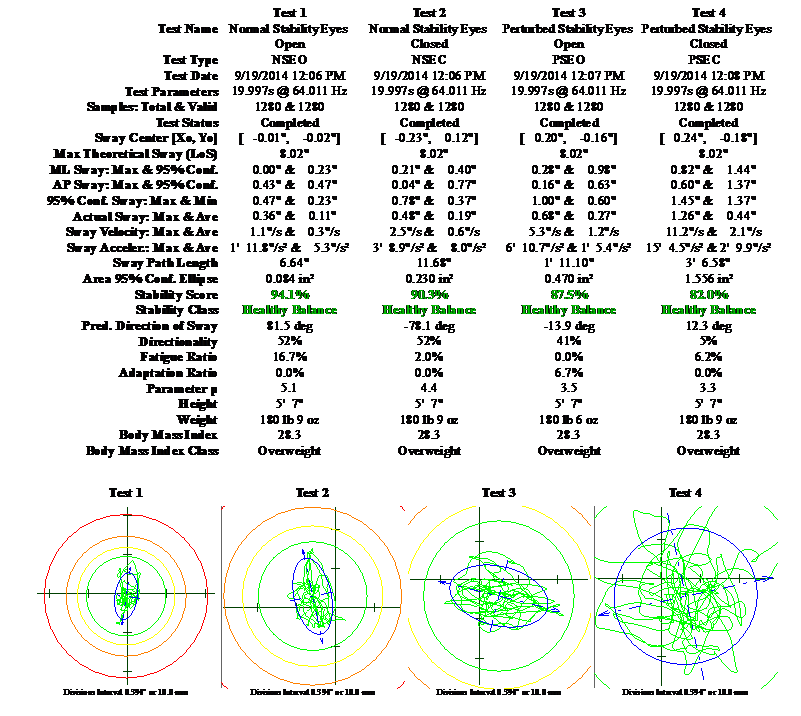 Implications Following Treatment
After his treatment was completed, John says he was able to recapture the moments of joy and sense of accomplishment he experienced through playing tennis and flying his aircraft, his two favorite hobbies; as well as being more engaged with his family.
He reports his memory has improved, he has fewer symptoms of dizziness and fatigue, and most important – he is now a safer, his specific Brain Training program.
Find Out if Brain Rehabilitation Can Help
Get your questions answered and understand treatment options by one of our board-certified physicians with extensive functional neurology experience.
Consultations are free, 15-minute phone calls, scheduled Monday through Friday.
The Obesity and Disability Connection Disability and obesity are often considered two separate ...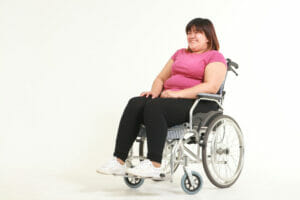 The Obesity and Disability Connection Disability and obesity are often considered two separate issues, but they are actually ...
Schedule a free, confidential consultation with one of our board-certified physicians.