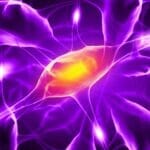 Google defines 'boot camp' as: a short, intensive, and rigorous course of training. Aside from obvious military-style boot camps, seeking out boot camps in all shapes to help everything from fitness to addiction.
Why not boot camp for your brain???
Basic understanding of how the brain works will help realize boot camp is an effective way to train your brain. From those with neurological issues to those looking to elevate their level of performance to new heights, a well-trained brain will help. Furthermore, ensure you are functioning at your highest possible level (both physically and mentally).
Neuron Theory, 101
Your brain's sole purpose in life is to receive and transmit information. Sensory information from the environment and your body travel up to your brain to be processed; and thoughts, actions, hormone circulation, and more are the end result of that input. The more powerful the information traveling in those networks, or pathways, the stronger they become. From a theory developed in the mid-20th century by the psychologist, Donald Hebb: cells that fire together, wire together!
There can be equal parts frequency and intensity, or more of one or the other. Using the example of learning how to play the guitar; one can play 10 minutes per day, 5 days per week – representing moderate frequency and low intensity. The same individual could participate in a 'guitar boot camp' playing for 1-2 hours, 3-5 times per day, for 5 days – very high frequency AND intensity – and expect to make much larger gains in their skills on 6 strings.
Now, About that Brain Boot Camp
Paying respect to the understanding that cells that fire together, wire together, it should now make good sense that training of brain function would yield the greatest outcomes in this high frequency, high-intensity boot camp model. Every brain is different and unique and faced with its own sets of strengths and challenges, and the frequency and intensity of individual aspects of Brain Training can be adapted to fit these unique needs.
Moms and dads, sons and daughters, athletes and CEOs, brain-injured and infirmed – time is a valuable commodity, and to compress months (if not years) of benefit and improved quality of life into a 5, 10, or 15 day period of time is something most folks could not put a price tag on.
To learn more about our Asheville, NC-based Brain Boot Camps for learning and behavioral issues, peak performance, and brain injury; contact us at 828.708.5274 for a FREE 15-minute consultation.
Find Out if Brain Rehabilitation Can Help
Get your questions answered and understand treatment options by one of our board-certified physicians with extensive functional neurology experience.
Consultations are free, 15-minute phone calls, scheduled Monday through Friday.
The Obesity and Disability Connection Disability and obesity are often considered two separate ...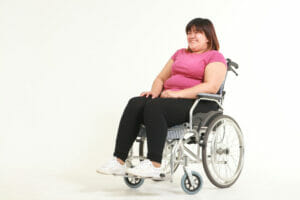 The Obesity and Disability Connection Disability and obesity are often considered two separate issues, but they are actually ...
Schedule a free, confidential consultation with one of our board-certified physicians.