Case Study: Balance and Memory Problems ( Roger's story )
At the time of presentation to APEX Brain Centers, Roger was a 70-year-old male struggling with severe balance problems, clumsiness, fatigue, and a general disinterest in life. He used to enjoy life as a family man, successful entrepreneur, and golfer. Just over 10 years prior he had undergone radiation therapy for cancer that damaged his 8th cranial nerve (the balance and hearing nerve). He had also undergone prism therapies and surgery for eye position abnormalities, which have caused further insult to his ability to maintain good balance and to learn effectively. Although not listed as a primary complaint, he also suffered from significant cognitive decline in several areas as evidenced.
Roger sought care at APEX Brain Centers in Asheville, NC in May of 2015 and underwent intensive Brain Training. He was admitted into an individualized program directed by extensive diagnostic testing, and led by clinicians experienced in neurology. What follows is a sampling of some of the cutting-edge clinical interventions and amazing functional during his time at APEX.
Intervention for balance and cognitive decline
Roger underwent comprehensive Brain Training at a frequency of 3 times per day over the course of 15 days. His brain function was carefully monitored throughout the training process with measurement of EEG brainwaves, vital signs, eye movements, balance, mental and physical timing, and more to ensure he was receiving the proper amount of therapy to be effective, but not too much so as to be counter-productive. Modalities implemented included but were not limited to neurofeedback (NFB), Interactive Metronome, vestibular rehabilitation, metabolic/nutritional therapies, eye movement, and neurological rehabilitation, whole-body vibration, electrical stimulation, breathing exercises, and home care recommendations.
Outcomes after Brain Training
Subsequent to his Brain Training program, Roger reported subjective improvements in the vast majority of his pre-intensive complaints. More profound than that; his wife was quoting as saying, "it's like I have my old husband back". She noted that he used to be the life of the party and had been slowly deteriorating over time. He was finally plugging back into life, putting an end to his isolation and apathy. As is demonstrating by his balance testing, he is also experiencing a renewed ability to maintain balance.
Actual, measurable objective improvements recorded with post-intensive diagnostic testing include:
Cognitive Testing: Increase in his Neurocognition Index of 48%. This is a standardized overall score of cognitive performance. Increases in various aspects of memory, attention, processing speed, and more are as great as 21%.
Interactive Metronome: 56% improvement in task average with motor timing, and normalization of hyper-anticipatory timing tendency with motor tasks (i.e. responding prematurely to a pre-set reference tone).
Computerized Assessment of Postural Stability (CAPS): 20.5% improvement in balance on an unstable surface with eyes closed – bringing him from severe to a mild reduction in balance compared to his peers. Elimination of a posterior center of pressure (CoP); significantly reducing his risk of falling backward.
Videonystagmography (VNG): Significant improvements in numerous aspects of oculomotor (eye movement) functionality including gaze holding, slow and fast eye movements, optokinetic responses, and spontaneous/involuntary eye movements.
Takeaway
With an alarming increase in the number of baby boomers and seniors experiencing balance issues and cognitive decline (fact related). It is important to recognize the symptoms of these potentially debilitating disorders and, more importantly, something can be about them.
Find Out if Brain Rehabilitation Can Help
Get your questions answered and understand treatment options by one of our board-certified physicians with extensive functional neurology experience.
Consultations are free, 15-minute phone calls, scheduled Monday through Friday.
The Obesity and Disability Connection Disability and obesity are often considered two separate ...
Posted in
Balance
,
Brain Exercises
,
Brain Games
,
brain intensive
,
Brain Mapping
,
Brain Training
,
Case Studies
,
Cognitive Performance
,
Dementia and Alzheimer's
,
General Brain Health
,
Improve Memory
,
Interactive Metronome
,
Memory Loss
,
Neurofeedback
,
Neuropathy
,
Neuroplasticity
,
Peak Performance
,
Vertigo and Dizziness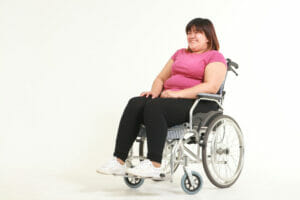 The Obesity and Disability Connection Disability and obesity are often considered two separate issues, but they are actually ...
Schedule a free, confidential consultation with one of our board-certified physicians.