Our Team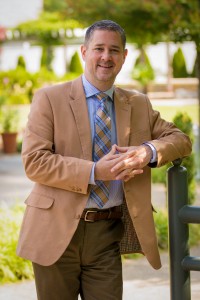 Dr. Michael S. Trayford – Founder | Chief Innovation Officer
Dr. Trayford's years in both multi-specialty and private clinical practices have given him the advantage of seeing a wide spectrum of disorders in clients of all ages. As a Board Certified Chiropractic Neurologist with over 18 years of experience in the unique and ground-breaking field of functional neurology, he has also had the opportunity to communicate and collaborate with a broad spectrum of practitioners from all corners of the health care arena; making him better able to understand and appreciate the many different approaches towards complex case management. With the continued national decline of 'patient-centered' care due increasing restriction of quality clinical care imposed by the insurance industry, Dr. Trayford has established a multimodal Brain Intensive training and rehabilitation program built around the concept of neuroplasticity – the ability of the brain to learn and grow dependent upon its environment and the stimulation it receives. He believes this is the future for most, if not all, brain health and human performance needs, and is proud to be at the starting line of this amazing Brain Training revolution. He is a published journal author, national lecturer, and currently serves on the Advisory Council for the Dementia Society of America. Dr. Trayford enjoys time outside of the office with his wife Denise, their two daughters, and dogs in the beautiful mountains of western North Carolina. In his spare time he can be found hiking, camping, mountain biking, engaging in service through Rotary International and other notable causes, and reading and researching anything related to the brain, human performance, and leadership!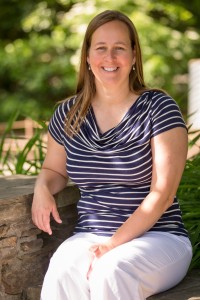 Dr. Denise M. Trayford – Program Facilitator
Dr. Trayford spent a number of years in an integrative health care setting working hand in hand with providers from both the traditional and complementary medicine arenas.  Being able to bridge the gap between these worlds has given her the ability to relate to clients with virtually any type of health care concern, ensuring their voices are heard and their health care needs are met. Her undergraduate training in exercise physiology and post-graduate training as Doctor of Chiropractic have given her the unique opportunity to work with clients on a one-to-one basis providing encouragement and constant guidance to assist them in meeting their individual health performance goals and objectives. In her current role as Program Facilitator she directs performance of neurophysiological testing applications in a safe, friendly environment; which, in turn, direct the individualized treatment programs APEX delivers.  In her spare time, Dr. Trayford enjoys quality time with her two daughters and dogs, camping with the family, and photography in the beautiful mountains she calls home.