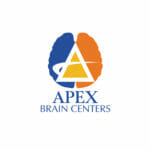 Everyone that signs up for a 5 or more day full intensive training program at APEX Brain Centers in Asheville! (Unique offer details below).
While technology and all that comes with it can cause significant impairment for many, it can also be used to provide an extreme advantage when it comes to Training your Brain. The ever-growing list of hi-tech applications (apps) for mobile devices and tablets is astounding, significant promise for re-training brain dysfunction. Improving upon already strong performance in those looking to reach their peak potential. As with anything, there is a downside – apps used improperly and not under expert guidance, in some cases, be counter-productive!
The following are the main areas of apps for brain performance:
Memory and Attention: We have all heard of that brain training program that begins with 'L' that most folks pronounce incorrectly! While this and many other similar apps are quite useful and largely without side effects, all absence a comprehensive.
Eye movements: The secret is out, eye movements are directly related to our higher, more human, cognitive brain functions. A simple Google search of 'eye movements and cognition' should get you rolling there! The challenge is that these sensitive windows into higher brain function can very easily be training incorrectly, leading further dysfunction. User beware: Expert direction is essential with these types of apps!
Neurofeedback/Biofeedback: By far the newest and most concerning area of mobile brain training, app stores are piling up with programs that will help you regulate your brainwaves, heart rate, muscle tension, and more. Common sense should let you know that training your brainwaves in the absence of higher education in neurophysiology. Once again, user beware!
Although just a sampling of what's available in the various app stores in the cyber world, the take-home message.  Here is that ANY effort in training your brain should be directed by a qualified health care provider trained in these areas of brain performance. Maximum benefit and decreased probability of side-effects.
Enter the iPad…
All clients entering into a 5 or more day full intensive training program at APEX Brain Centers in Asheville, NC through May 31, 2015, will receive a FREE iPad Mini with Retina Display (or comparable device) as a valuable aid to your brain training program, and to help you continue to progress once discharged. All you would need to do is have an iTunes account to purchase any needed applications (typically less than $35.00).
This special offer is not to be combining with any offers you must reference this post time of consultation. Let us help you harness the power of technology and put you in the driver's seat on your journey to Building a Better Brain!
Find Out if Brain Rehabilitation Can Help
Get your questions answered and understand treatment options by one of our board-certified physicians with extensive functional neurology experience.
Consultations are free, 15-minute phone calls, scheduled Monday through Friday.
The Obesity and Disability Connection Disability and obesity are often considered two separate ...
Posted in
Academic Performance
,
ADD and ADHD
,
Addiction Recovery
,
APEX News
,
Athletic Performance
,
Brain Exercises
,
Brain Games
,
Brain Training
,
Cognitive Performance
,
Concussion
,
Dementia and Alzheimer's
,
Exercise and the Brain
,
General Brain Health
,
Improve Memory
,
Intensive Brain Training
,
Memory Loss
,
Neurofeedback
,
Neuroplasticity
,
OCD
,
Peak Performance
,
PTSD
,
TBI
,
Vertigo and Dizziness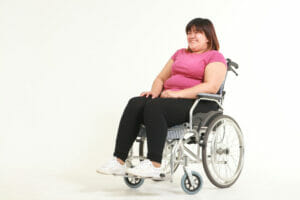 The Obesity and Disability Connection Disability and obesity are often considered two separate issues, but they are actually ...
Schedule a free, confidential consultation with one of our board-certified physicians.