3 Brain Exercises to Fight OCD Impulses - Obsessions (repetitive thoughts) and compulsions (repetitive behaviors) that significantly interfere with one's daily activities affect over 2 million American adults diagnosed with ...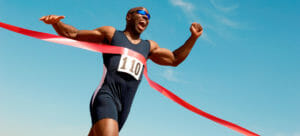 Are You an Athlete Who Could Benefit from Brain Training? - Whether they are running, cycling, swimming, auto racing, playing ball sports, or participating in weekend warrior contests; athletes of ...
Find Out if Brain Rehabilitation Can Help
Get your questions answered and understand treatment options by one of our board-certified physicians with extensive functional neurology experience.
Consultations are free, 15-minute phone calls, scheduled Monday through Friday.
Schedule a free, confidential consultation with one of our board-certified physicians.